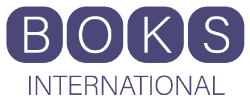 BOKS INTERNATIONAL
BOKS International was founded in 2016, by UK top 55 accountancy firm TC Group, with a clearly stated ambition of reaching the top 20 global alliances in 2 years. Growing at an unprecedented rate, we have already achieved the significant milestone of being considered within the global top 30 according to Accountancy Age.
Our mission is to enable the world's leading professional firms to share their business experience and offer outstanding services within a fluid and entrepreneurial context. It is also to allow members 'global reach' without compromising their freedom or distinct character, and this is what makes us so unusual and so attractive to members and clients.
Strict quality criteria for membership include the use of remote due-diligence checks and peer reviews to guarantee the highest professional standards. No referral fees will be paid to the alliance or other members and there will be an appropriate level of territorial exclusivity for each member.
Our focus is on creating networking opportunities through a more open, flexible arrangement that fosters meaningful, long-term relationships.